Pentaphilia
Pentaphilia is a climbable art installation designed and under construction for Burning Man 2018. It is an abstract object, encoding interesting mathematical ideas and interesting daytime and nighttime features. It is being built by the crew that brought Inflection in 2015.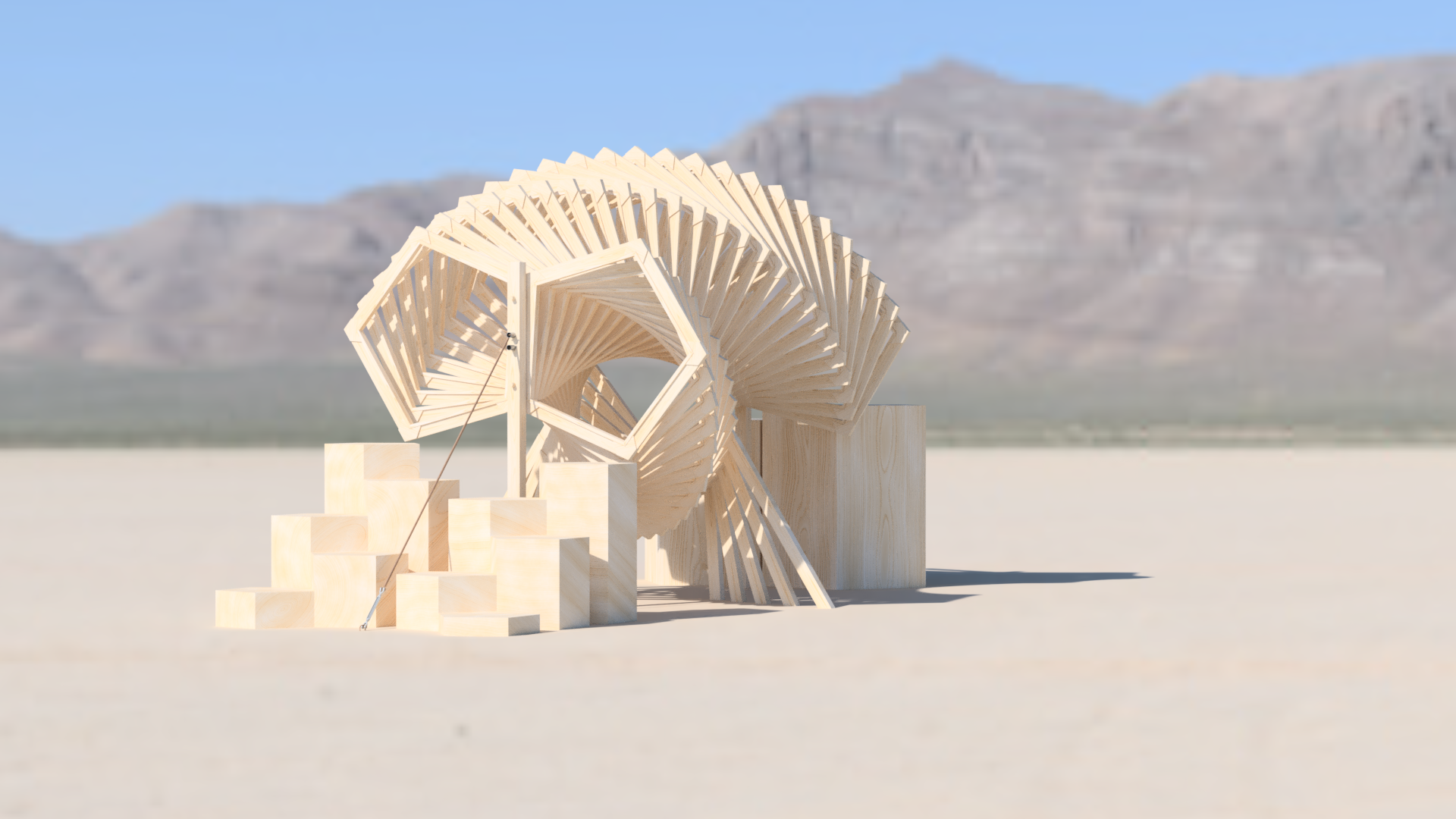 The structure is somewhat difficult to follow with the eye; look closely, and you can see each structural member is a fused double-pentagon, sixteen feet from tip to tip. They are arranged to form a double-helical half-twist. The piece is a celebration of mathematics, abstraction, and the beauty of an ordered form. Each member will light up according to a programmed sequence, making for a vibrant and highly visible night show.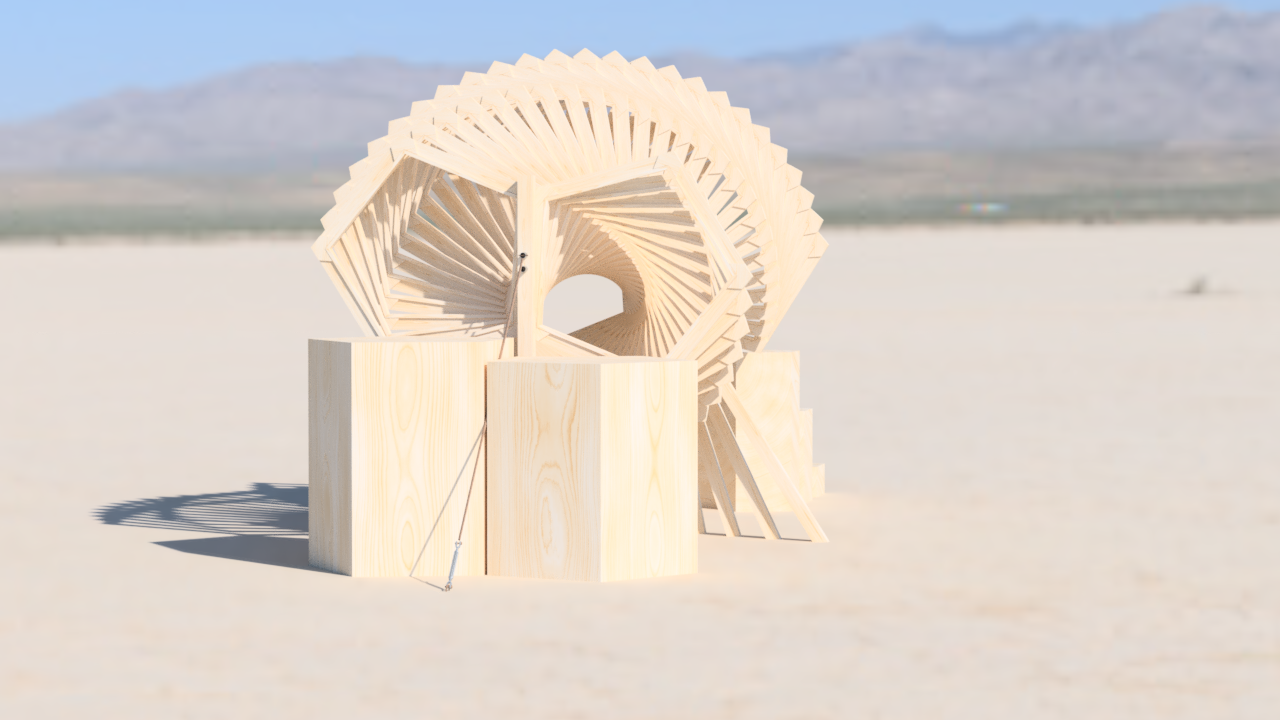 Pentaphilia has been partially built before. It was presented as a ground piece, showcasing the possibilities with the lights and navigating the rings. We are presenting the full structure at Burning Man 2018. We will be refurbishing the lights, some of the wooden pices, and bringing it fully tested and ready for climbing.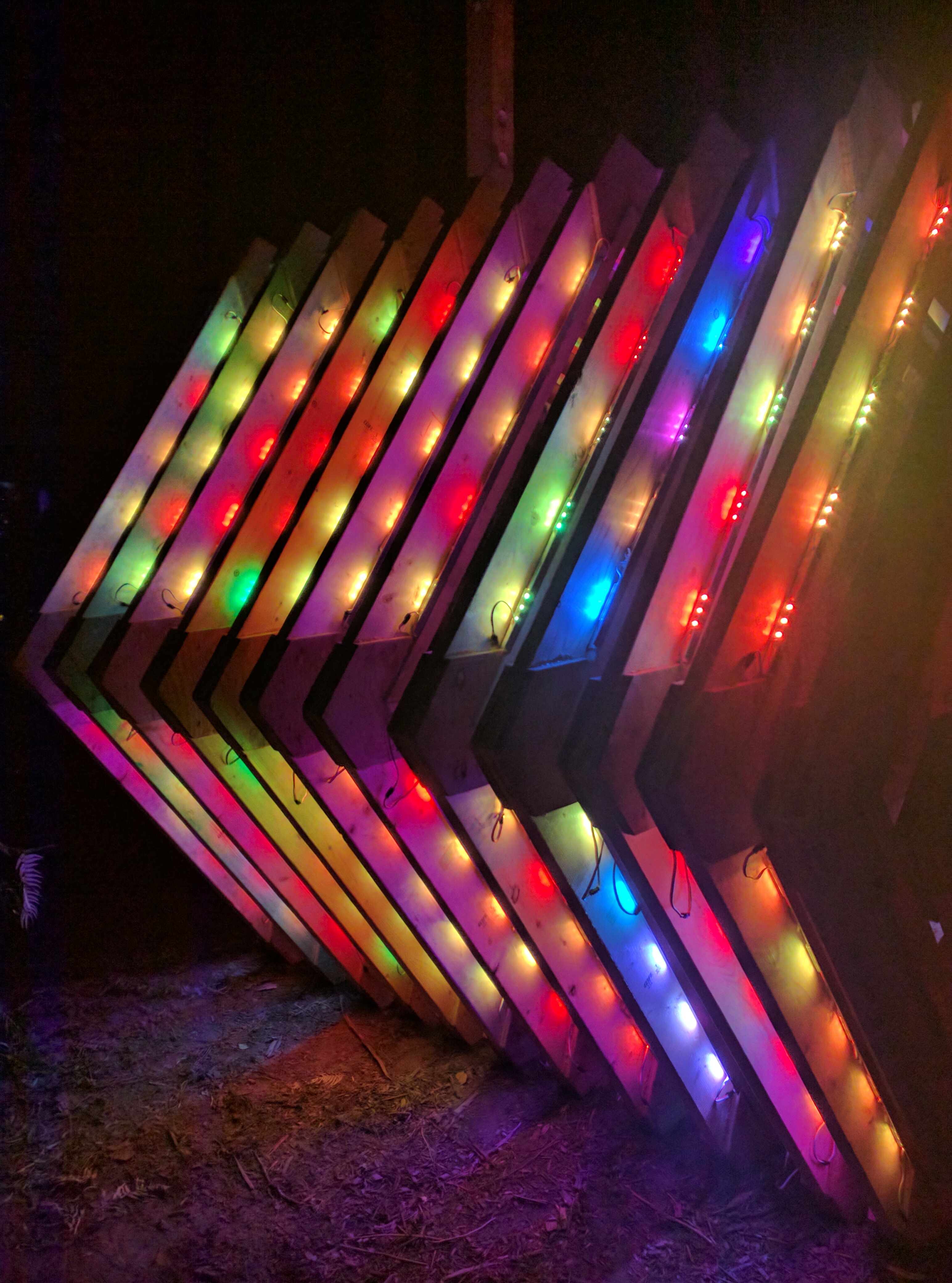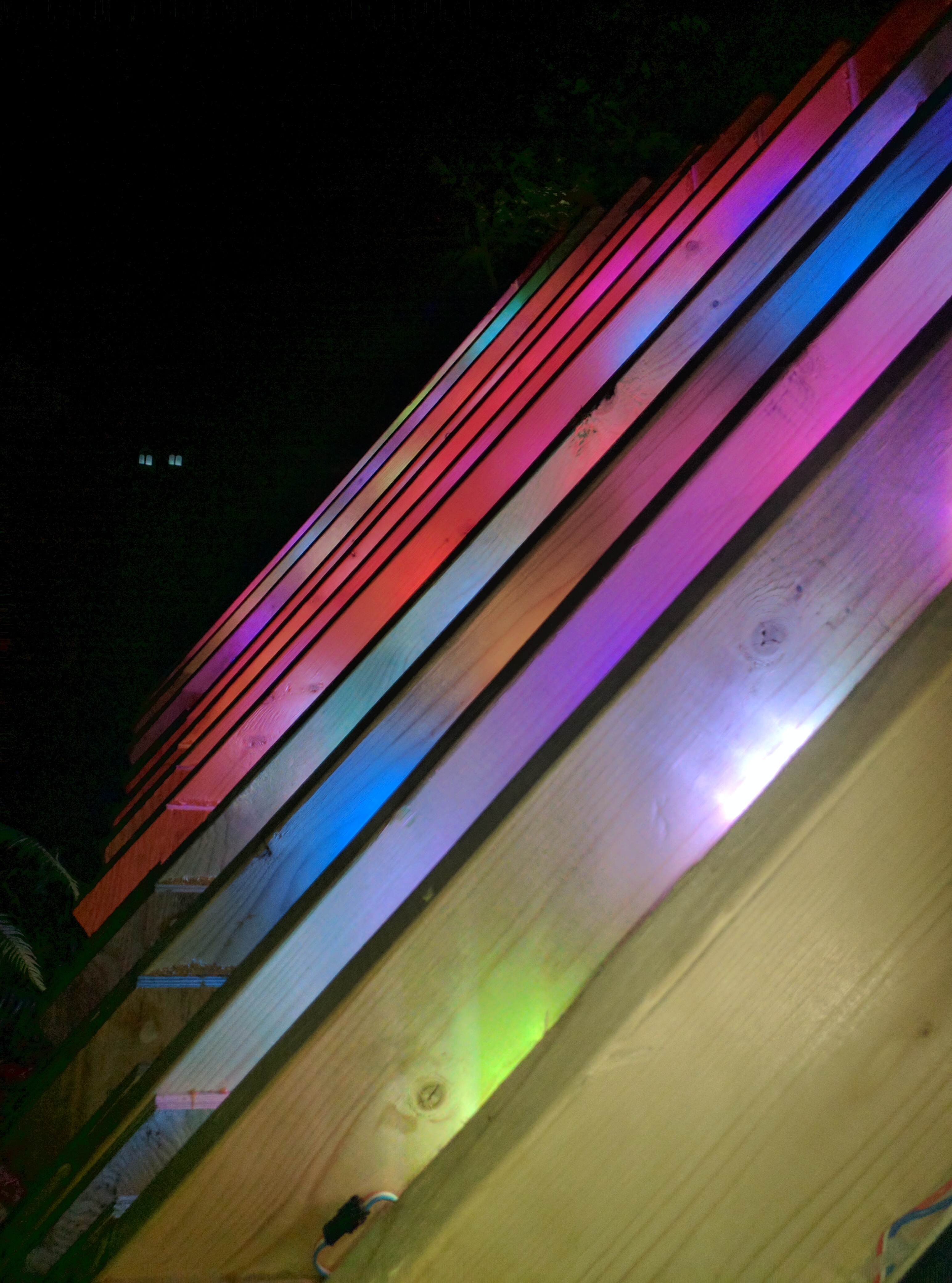 Art isn't free, or even cheap. There will be fundraising activities throughout the year, and we've been invited to apply for grant awards to help make this happen.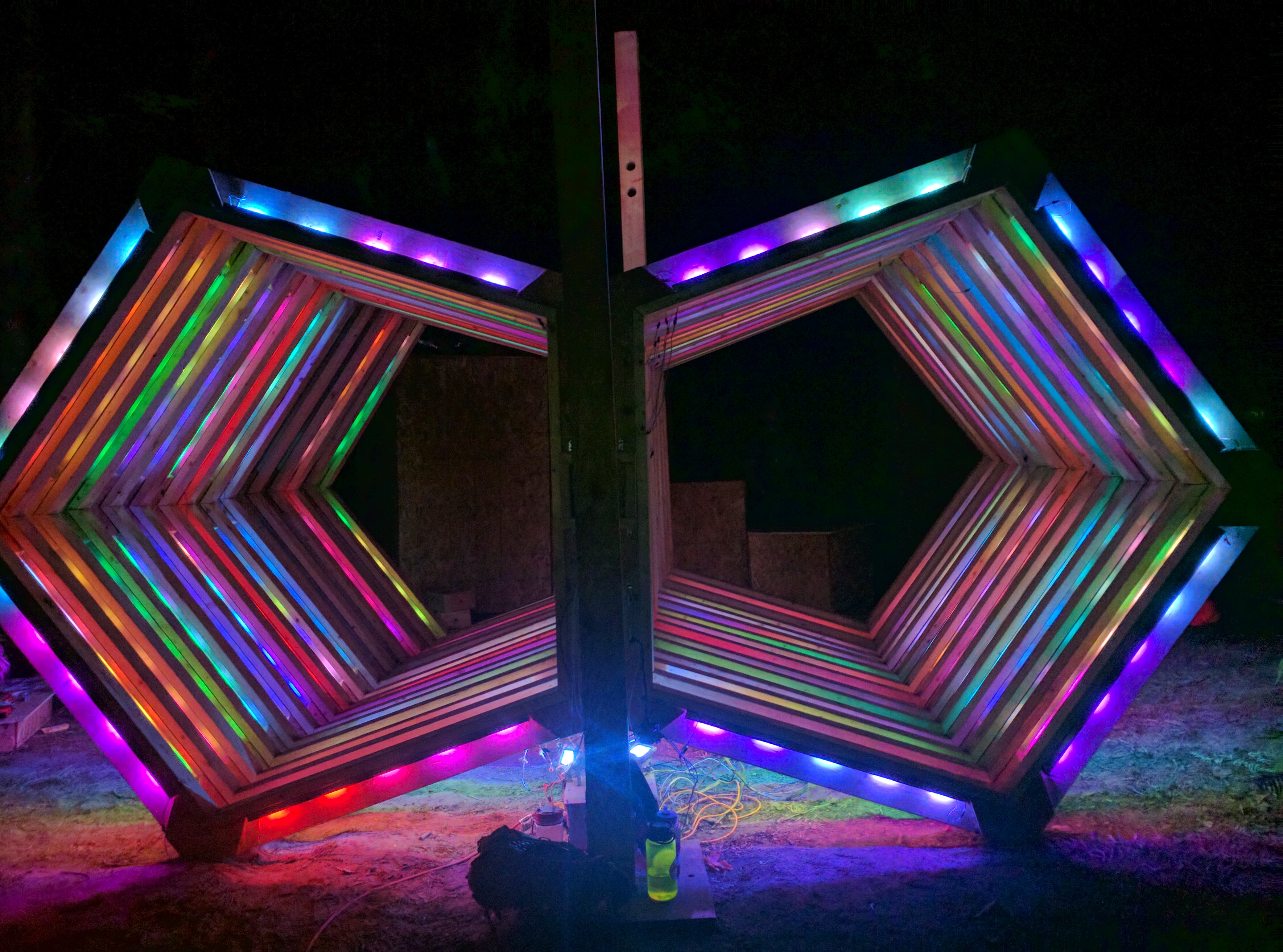 We are also on the lookout for crew! We are an evolving crew. Whether you're planning to attend Burning Man 2018 (you should) or not, there are opportunities for interesting problem-solving, construction, fundraising, planning, and everything else that goes into a production like this. Please don't hesitate to contact the project producer at spacemeat@gmail.com. Build will take place at a home in north Shoreline, WA.